This week, WXAV 88.3 FM celebrated 25 years on the airwaves. SXU's WXAV has won multiple awards, such as the Illinois Broadcasting Associations Student Silverdome Awards and Professional IBA Silverdome Awards in Public Affairs programming. In addition, it was included in the top best college radio stations in the U.S. by Paste Magazine; and also in the top college radio stations in Chicago by the Chicago Tribune.
WXAV opened their waves for alumni during the week to pair up with DJs and broadcast their previous shows.  A special presentation was also held on Wednesday, October 5th welcoming WXAV alumni. Additionally, on Saturday, October 8th, the radio station will host an open house at the Student Media Center from 8am to 11am.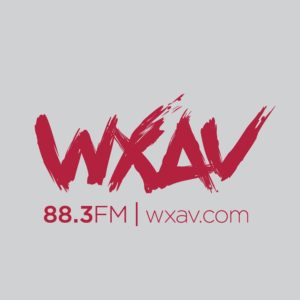 Peter Kreten, Media Services Director, has witnessed 14 years of WXAV growth. In an interview with the Xavierite, Kreten explained that technology and social media have helped evolve WXAV.
"When I first started, it was all over the phones, now it's all over the internet; so that has totally changed, how the technology has improved . . . it was very much promoting [WXAV] on [its] website and making flyers, and things like that . . . So, just that whole social media explosion really fundamentally changed what happens here at WXAV," said Kreten.
Kreten is excited for what the future stores for WXAV. "There's all these different avenues that the students can explore to tell their stories. The radio station is really beginning to embrace the podcasting format, embracing things like Spotify too. So, I think there's lots of different opportunities for the students to find their voice and say this is what I want to share with everyone."
The Xavierite spoke with both WXAV's program director, Mia Morgan, and WXAV's music director, Sean Anderson. Both agreed they have learned many takeaways from WXAV.
"WXAV has changed my life. Ever since I was little, I always wanted to be a part of sports broadcasting, so it's finally given me the chance and the avenue to be in the third largest media market and put my word out there, and it's been absolutely phenomenal," said Anderson.
Anderson stated that he has learned technical skills, how to use the equipment, and how to talk to the radio, thanks to the station. However, he emphasized that he has increased his leadership skills during his years at WXAV and that is something he will take to any field.
Morgan started as a producer in her freshman year and escalated to program director in her sophomore year. She told the Xavierite that WXAV has helped her gain confidence. "I'm a lot more confident in myself and my abilities working at the station than I was last year, or even just as a producer. It helped me become more comfortable with myself and responsibilities."
In regards to WXAV's 25th anniversary, Morgan expressed her excitement of being part of SXU's radio station. "I feel like it's come a really long way since the beginning. How the music has changed and how many different personalities on air have gone through this building, that's just amazing to me; and then, me, to be one of those people, I just think it's super cool," said Morgan.
You may listen to WXAV tuning in through your radio station at 88.3FM or online at WXAV.com
Miryam Villarreal
Senior News Editor
Tags: 25 anniversary, Chicago, radio, SXU, WXAV